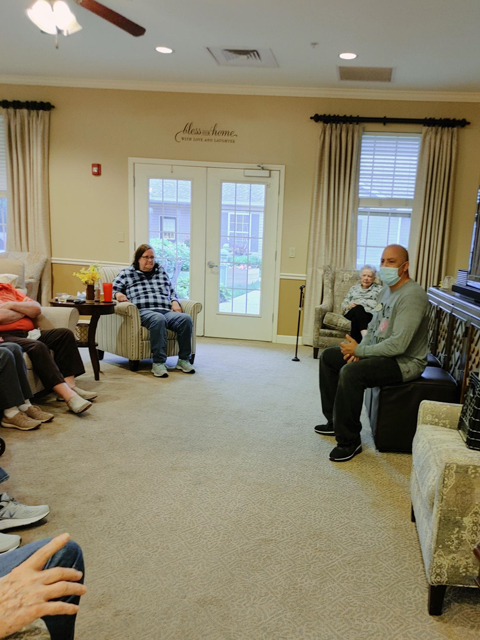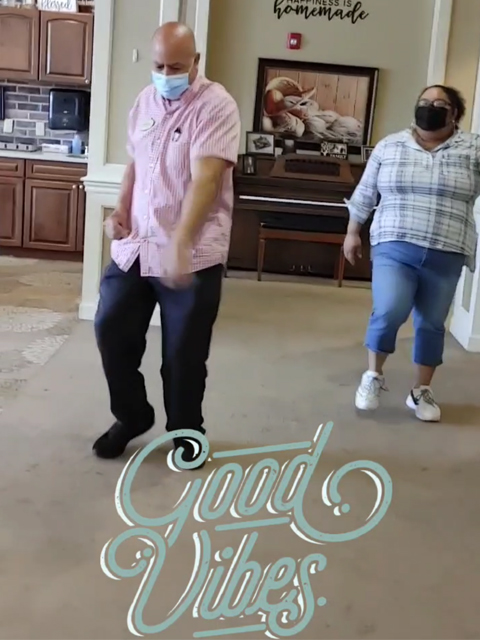 He leaned in toward Norma, whispered something in her ear. She stopped struggling, then patted him on the cheek and placidly let him turn her wheelchair around and walk her back to her room. The other staff members were incredulous. What had he said?
"I just listened to her," Patrick says. "I entered her world. I told her she's right, she's a grown woman. We can't tell her what she can and can't do. I just simply told her, 'This is the wrong way to Georgia. Let's go back this way and we'll talk about Georgia.'"
More than 30 years later, Patrick remembers that moment—and Norma—with a smile in his voice. Their friendship was his first up-close experience with clinical memory loss. Before meeting her, he says, "I knew nothing about dementia." Patrick eventually moved on to a career in food service, becoming general manager at a bar and restaurant chain. But his heart wasn't in it. His fond memories of the residents he had met at the nursing facility inspired him in 2002 to forge a new career path in memory care. "I've always been an old soul," he says. "I always had a way with seniors."
That moment when he was able to help Norma by seeing the situation through her eyes has informed Patrick's approach to caring for residents with dementia ever since.
"It was just simply listening to her and understanding that regardless of what her diagnosis was, she wasn't being treated as an adult," says Patrick, who joined Bickford in February of this year. "It's still tried and true, with all the research and changes in technology, the one thing that is consistent is just listening to the residents. And dignity."
It's a lesson Patrick has applied time and again over the course of his career. As a new director at a memory care center in San Antonio, he met a resident named Jim who had been a building inspector before he developed dementia. Jim was fairly new to the facility and was struggling to adjust. "He always wanted to earn his keep," Patrick remembers. "So I created some faux documents and I 'hired' him as our building inspector."
Jim would make rounds of the facility with his clipboard and paperwork, noting any inadequacies he found, right down to a missing wet floor sign. "He would report to me every day," Patrick says. "He was really good at his job. He was pointing out things the staff were overlooking." Most importantly, he was happy, and settled comfortably into his new environment.
"He had a sense of pride," Patrick says. "He would sit with me in my office and he would tell people, 'If you need me I'm going to be meeting with the director.'"
When coaching his staff today, Patrick emphasizes time and again the importance of treating residents with the respect and dignity they deserve. That means no baby talk, no mistaking an adult living with dementia for a child—even if ensuring their safety requires the same degree of vigilance that caring for a child might.
"We never tell our residents they can't," he says. "When it comes to dignity, you treat them as an adult every single time."